While viewing a Property Detail report, select the MCR option in the blue bar to view the market conditions based on listed and sold properties in a defined area.

You'll be able to adjust the search parameters to include additional properties or remove unnecessary choices before sending, saving, or printing the report.
Both sections of the MCR report will give you the overall trend of an Increasing, Stable, or Declining market for each category on the report.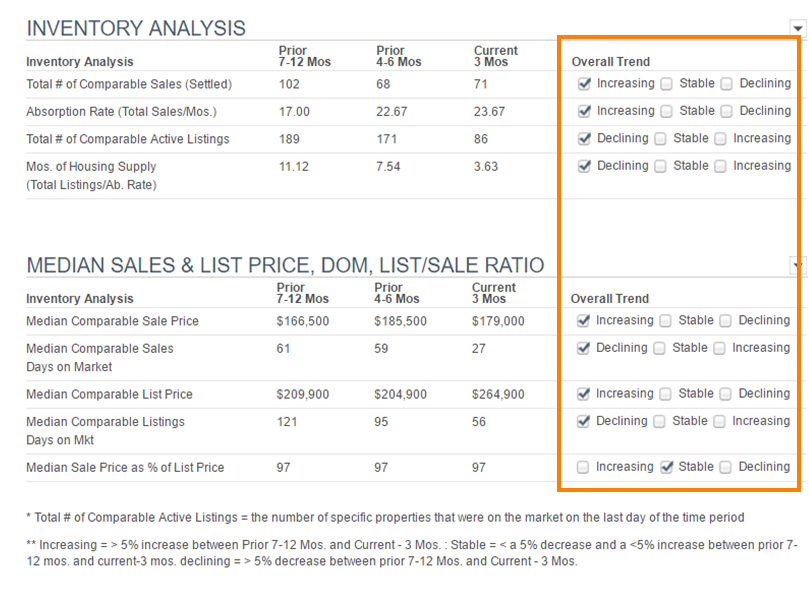 You can minimize a section to hide it from your report, by selecting the down arrow in the top corner of each section.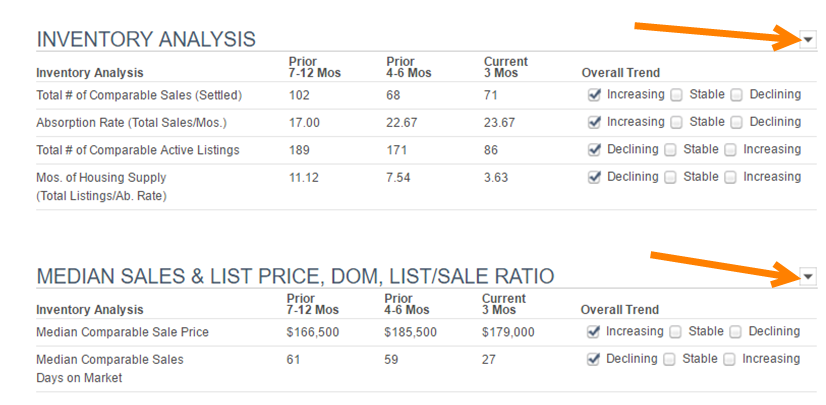 Search Parameters
Refine your results by setting new parameters then selecting the Update Results button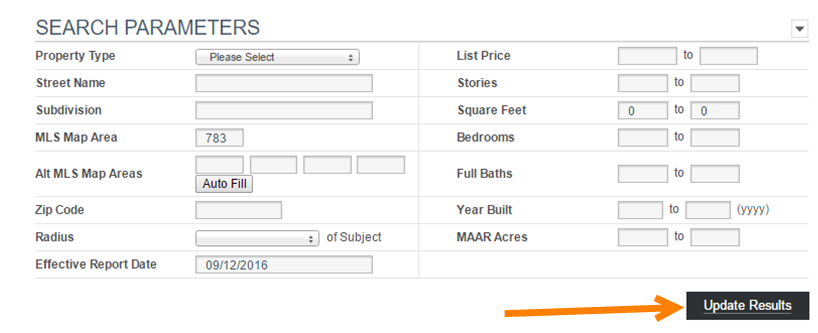 Map View, Tab View, and List View
The returned properties are shown on a map and in either a Tab or List View.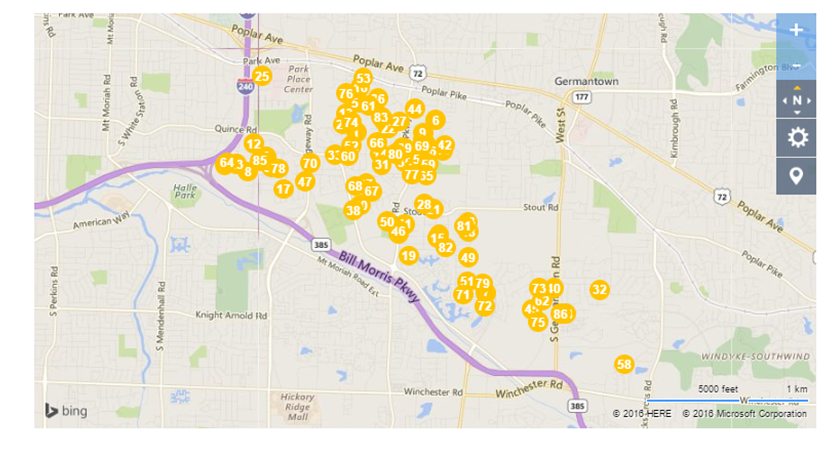 When in Tab View, the map will display only the properties for the selected Tab.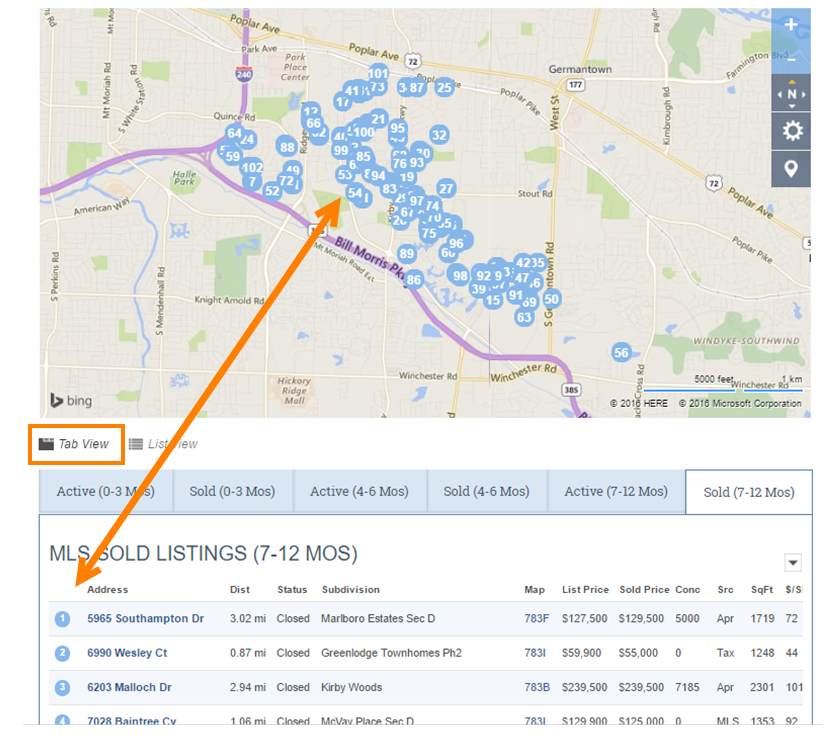 When in List View, the map will display all properties for each status and timeframe in your results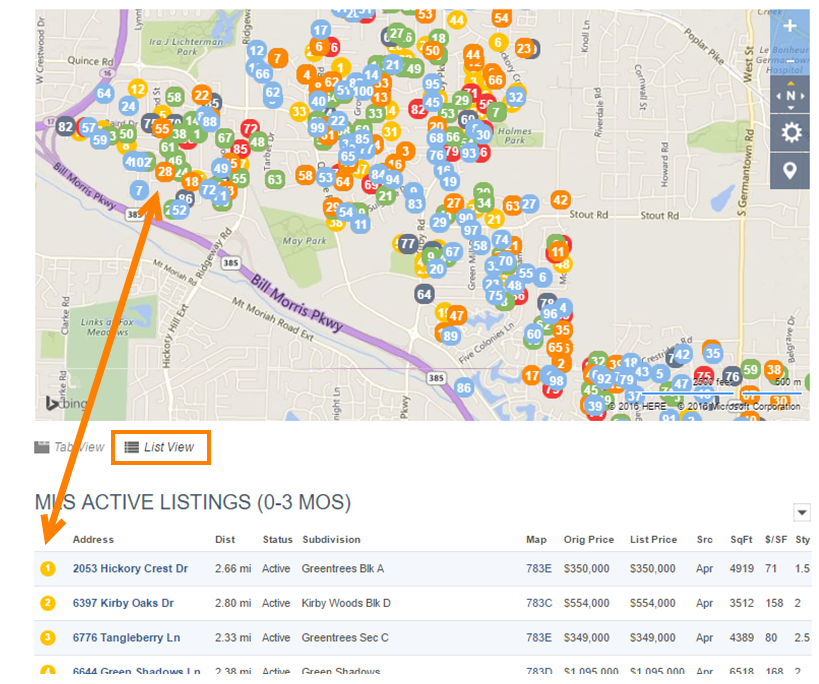 Email, Save, Print
Once you've refined your list, select these buttons to email a copy of the report, save a PDF to your computer or device, or print it.