The Neighborhood Report gives you the power to search by multiple criteria for creating a focused list of comparable properties.
To access the Neighborhood Report, select Neighborhood Report tab.

To begin your search select one or more counties. Click or tap within the county selection box to see a list of available counties or begin typing a county name to see matching names.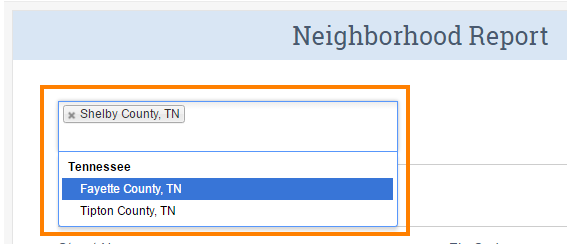 Use any or all of the search criteria fields to filter the results for your Neighborhood Report.
NOTE
By default, the Date of Last Sale covers the last six months. You can manually change this time frame if desired.
When ready select the Submit button at the bottom of the page.