The Neighborhood Report is a focused list of comparable properties.
The report is broken into 3 sections: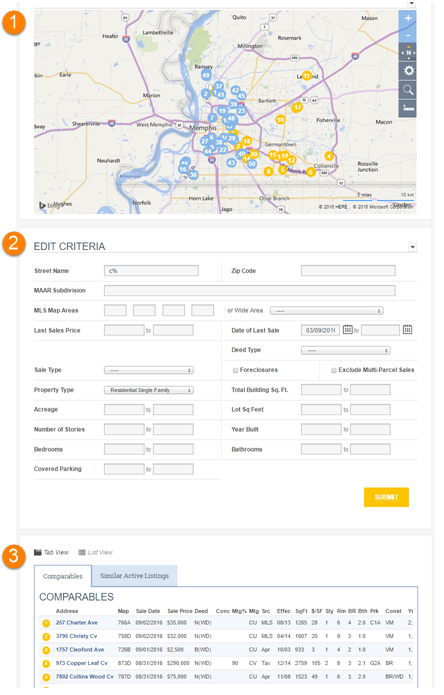 Map view
On the map, each property is identified with a circled number. Yellow circles represent Comparables while the blue circles represent Similar Active Listings. When you hover over one of the circles you will see basic information about that property. To see full details of the property select the View Report and the Property Detail will open in a new window.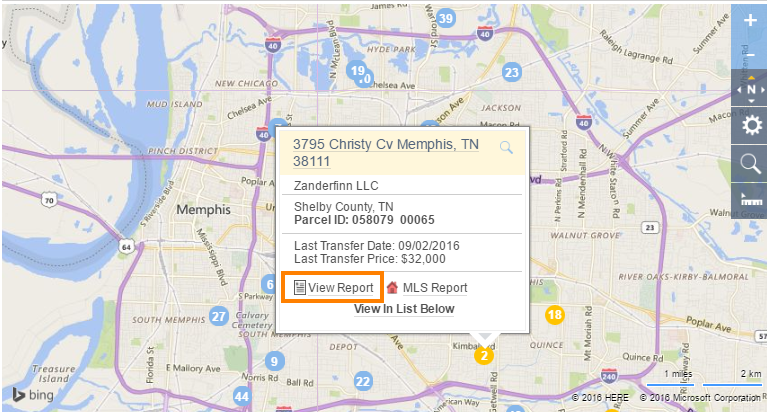 You can refine your results further by using one of the drawing tools to select an area on the map. For example, to refine your results to within a specific radius:
Select the magnifying glass icon and select Radius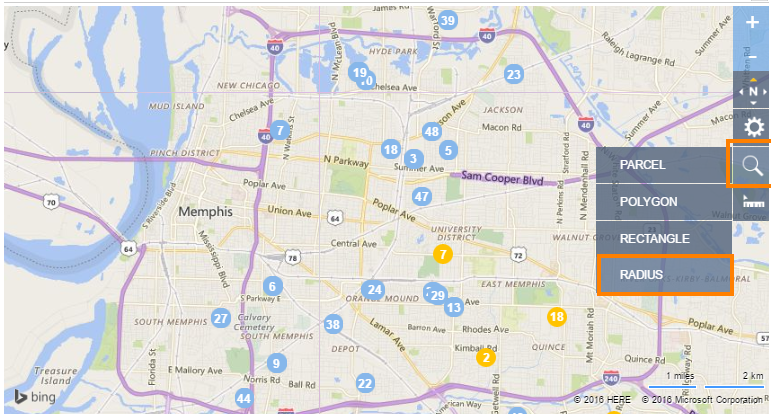 Click/tap once on the map where you want to center your circle
Click/tap again to set the circle's size, then select Include this shape in the Last Step window.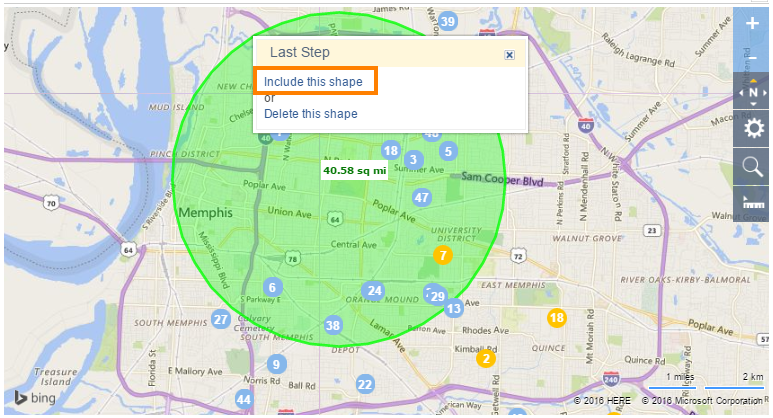 Your results will refresh with only the properties within your drawn shape. You can also draw a rectangle or polygon shape. Just follow the on-screen instructions after choosing your desired drawing tool.
Edit Criteria
You can refine your results by editing your search criteria from the previous page. If you make any changes, select the Submit button to apply the changes.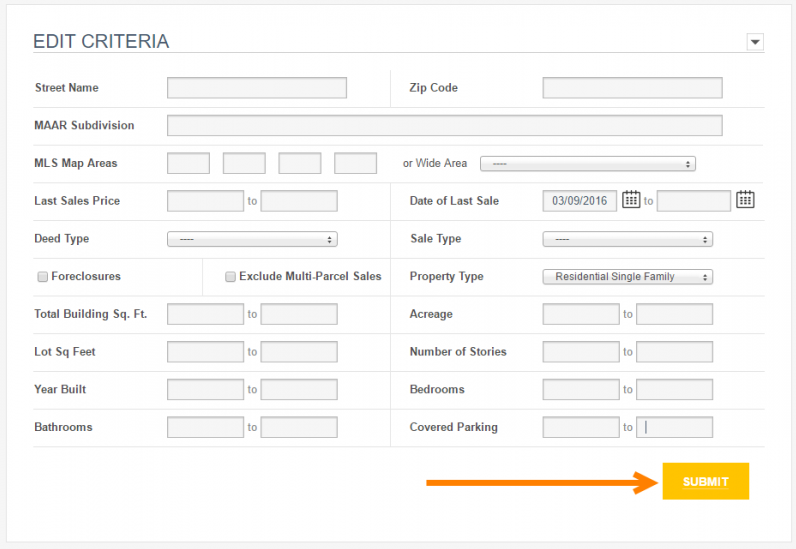 NOTE
If your search returns more than 20 properties, you can change your parameters to reduce the number of comparables shown in your results.
Tab View/List View
Beneath the Edit Criteria section are your results. By default, they are displayed in separate tabs, Comparables and Similar Active Listings.
Within the results, you can select the address to view its Property Detail report in a separate window. Move the scroll bar under each tab to view more information.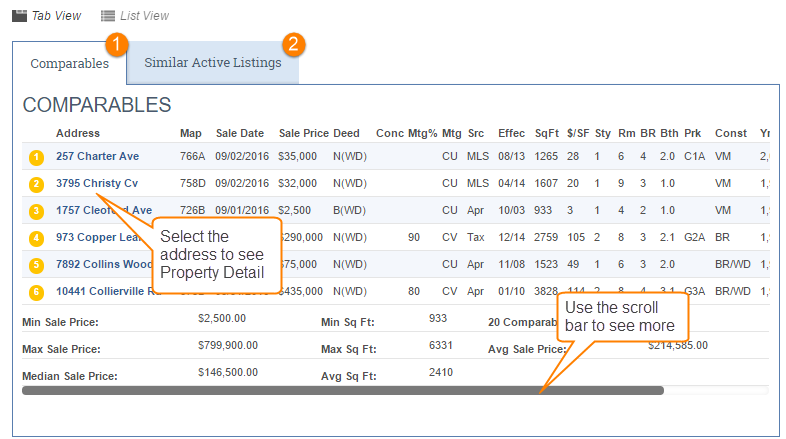 To view the results from both tabs in one list, select the List View option.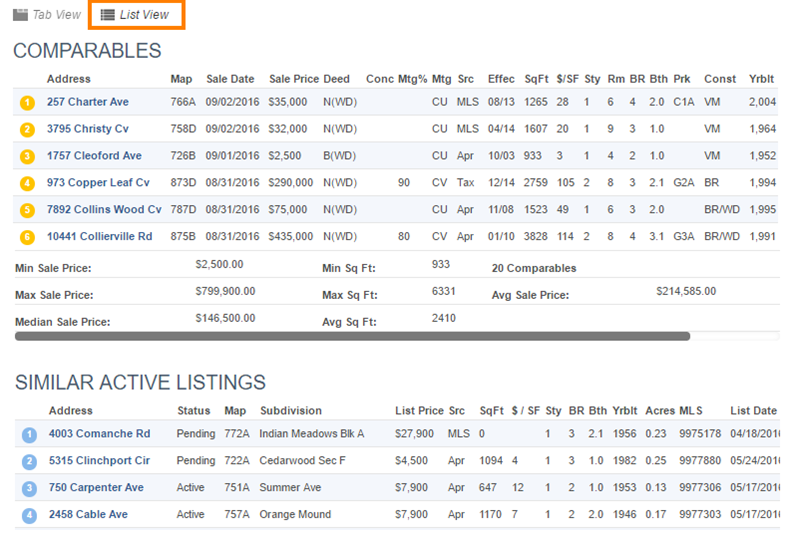 Email, Save, Print
Once you've refined your list, select the buttons at the bottom of the screen to email a copy of the report, save a PDF version to your computer or device, or print it.