When you need to find comparables for a property, begin by selecting the Comparables tab while you are viewing your subject's Property Report.

Once in Comparables, you can choose one of three views to evaluate comparable properties: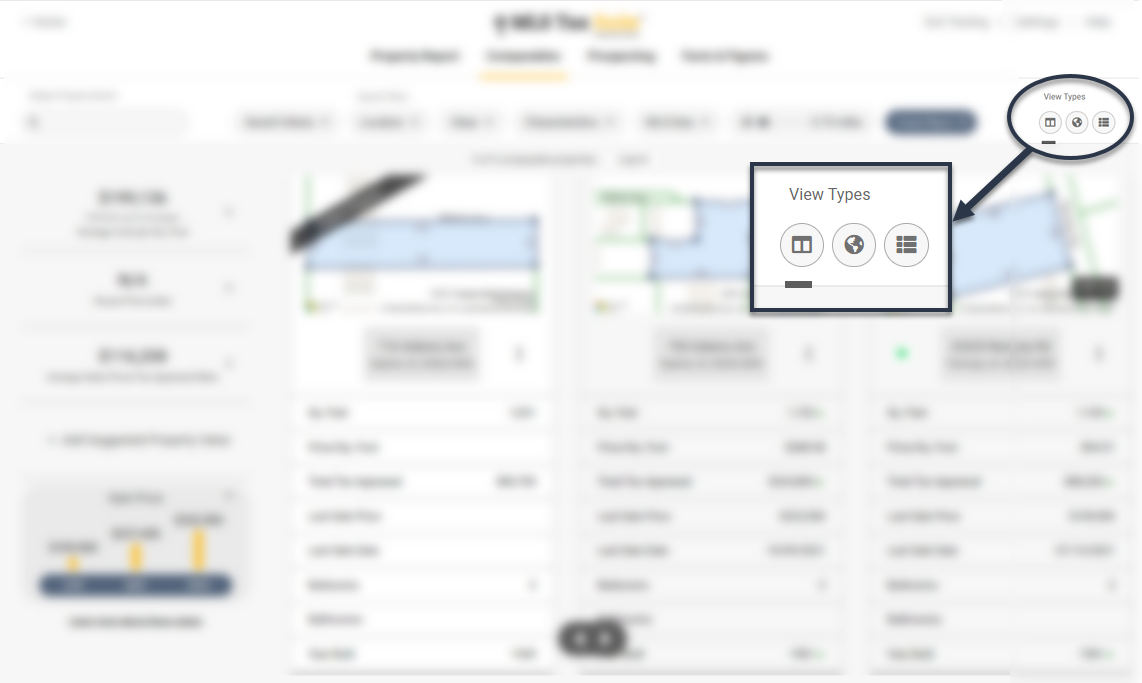 Above your view are the search filters. Select filters to find comps similar to your subject property.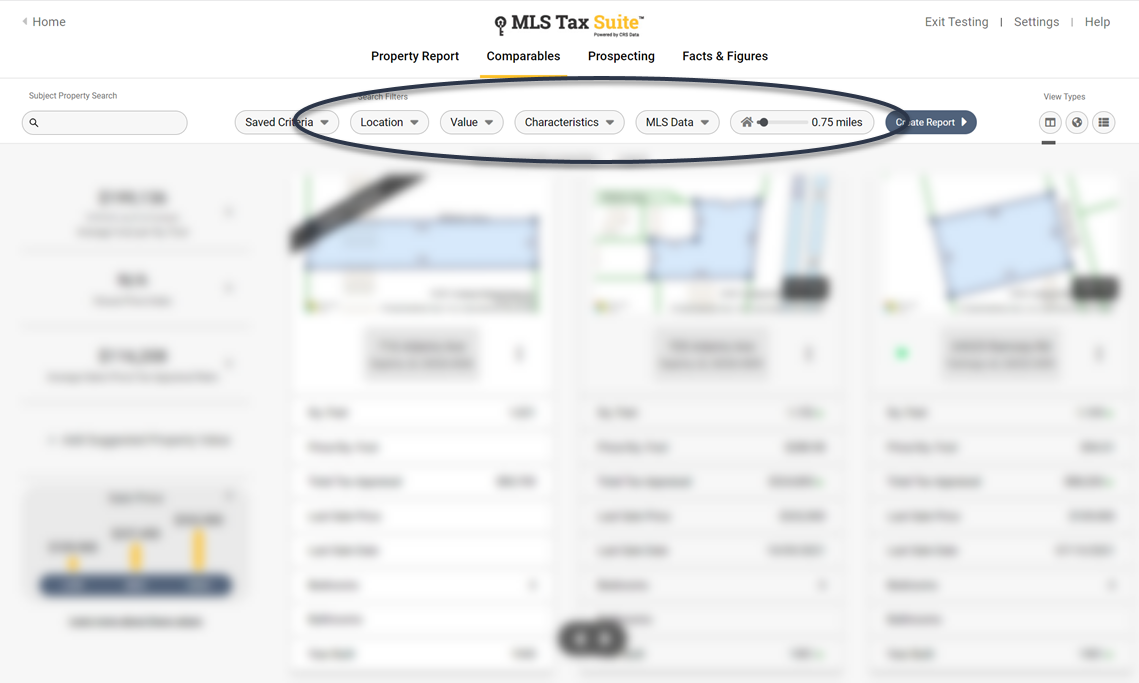 Regardless of the view you choose, you will find several estimated values on the left of the screen. You can hide any of these values by selecting its X to remove it. You can also add your own suggested property value.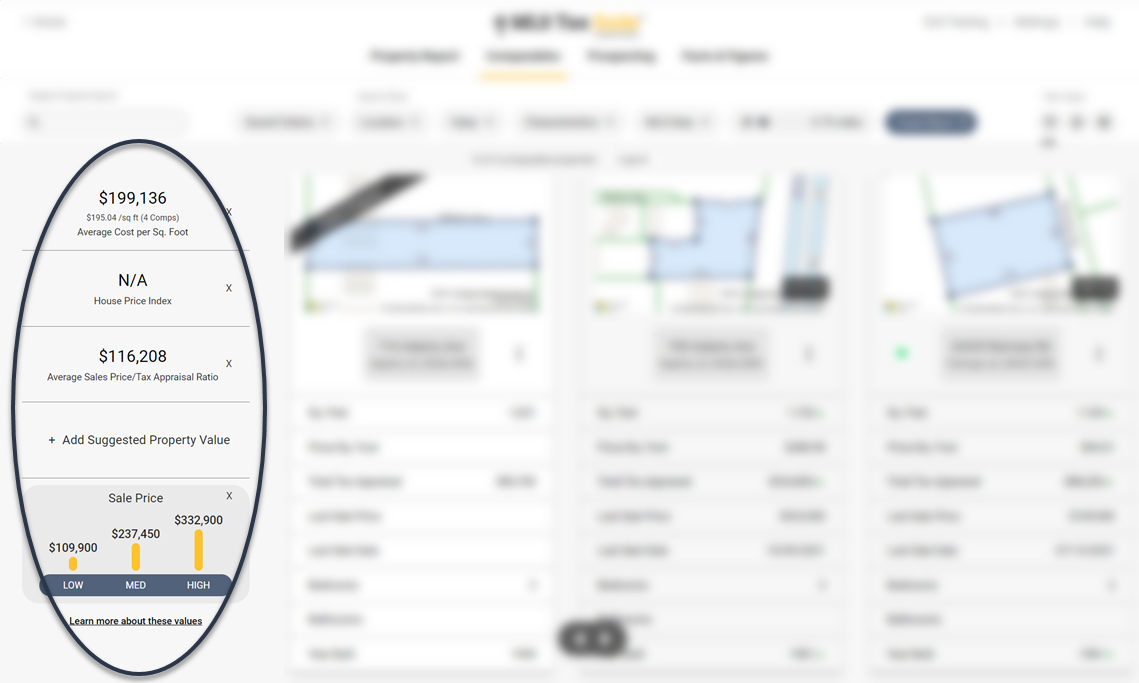 Once you have found your comparable properties, you are ready to create a CMA report for your client. Select the Create Report button. See how to create a client comparables report to learn more.