Foreclosures are not available in all areas. Check your Data Currency page for availability.
Select the Foreclosure button on the Property Search tab to search foreclosure records.

On the next page, you can set all the criteria for your search. First, choose the county or counties you'd like to search. Click inside the box and being typing to see a list of available counties that you can click to choose.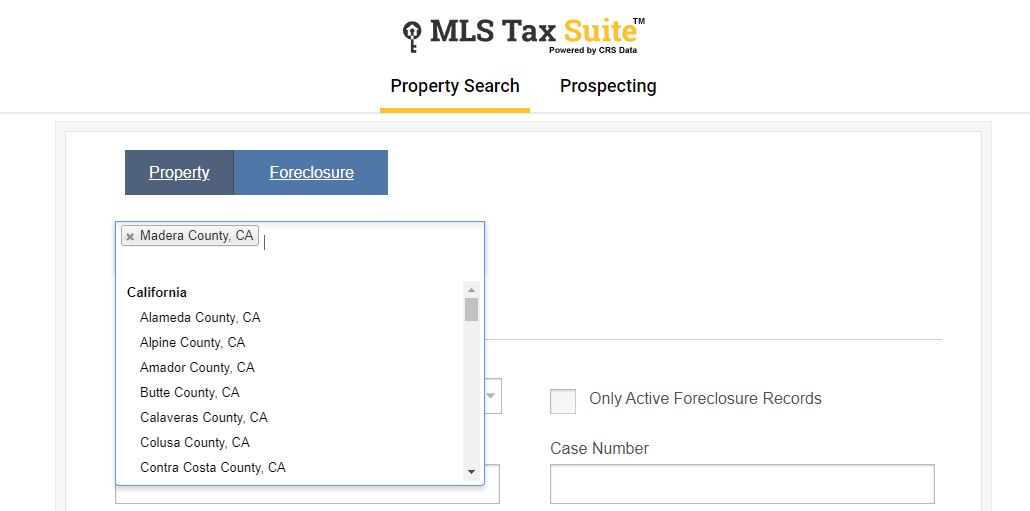 Foreclosure Info
Use the fields under Foreclosure Info to search by criteria related to the terms of the foreclosure.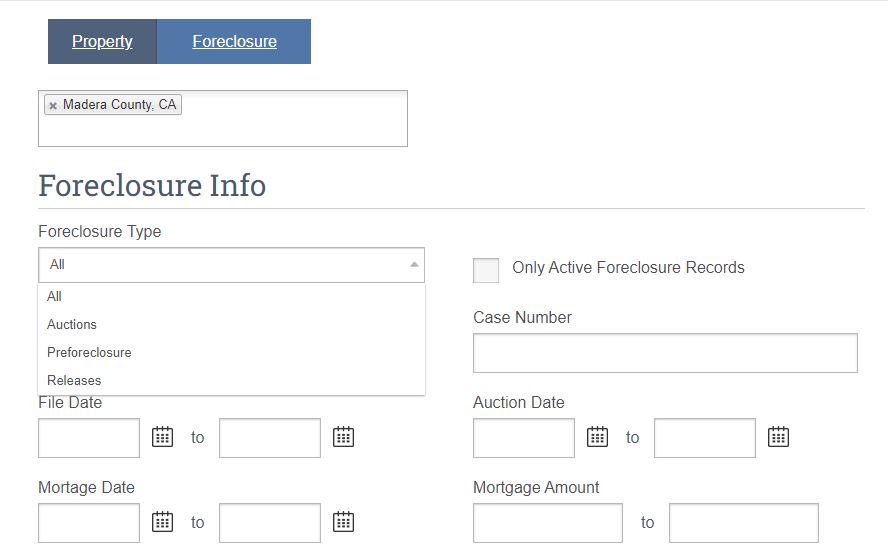 Check the box next to Only Active Foreclosure Records to remove inactive foreclosures. If you know a defendant's name or a case number, enter those in the matching fields.
When searching by dates or dollar amounts, enter a starting and ending value to see properties within a range. You can also view anything after a specific date or greater than a certain amount by entering only a starting value. The same thing happens when you only enter an ending value. You'll see listings before that date or under that dollar amount.
Location
You can also search by location with the options found under Location.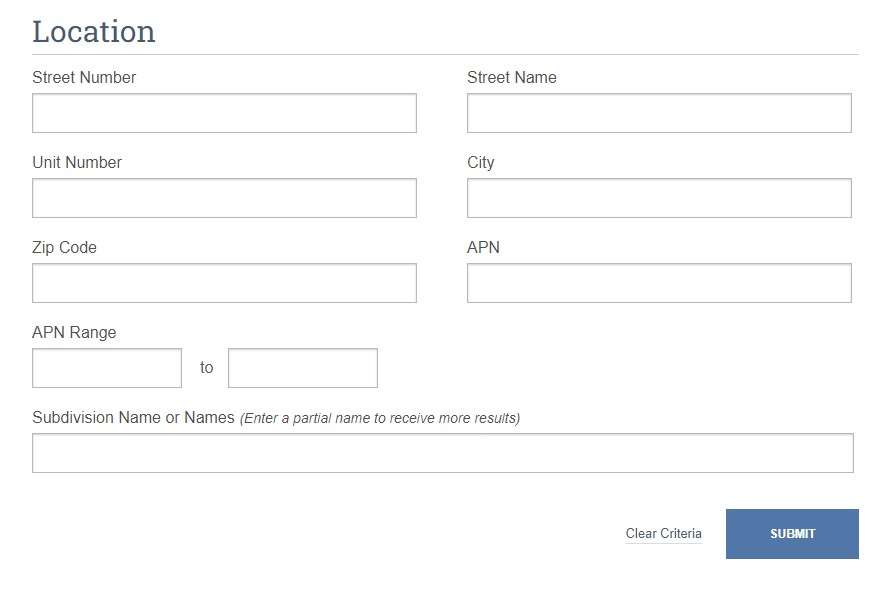 Enter any address information you have about a particular property, or just enter a street name or city to find foreclosures at those locations. You can even search by APN/parcel IDs or a range of them.
Once you've entered all the criteria you're looking for, select the Submit button to go to the search results page. Click the Clear Criteria link to start over.