Foreclosures are not available in all areas. Check your Data Currency page for availability.
Selecting the courthouse icon while viewing a list of foreclosures will take you to that property's foreclosure report. The report opens in a small window and can be saved or printed as needed.
All of the information on file for that foreclosure is listed in the report. APN/Parcel ID, filing date, type of foreclosure, auction date, and more. If you don't see what you're looking for, be sure to scroll down to see any additional details.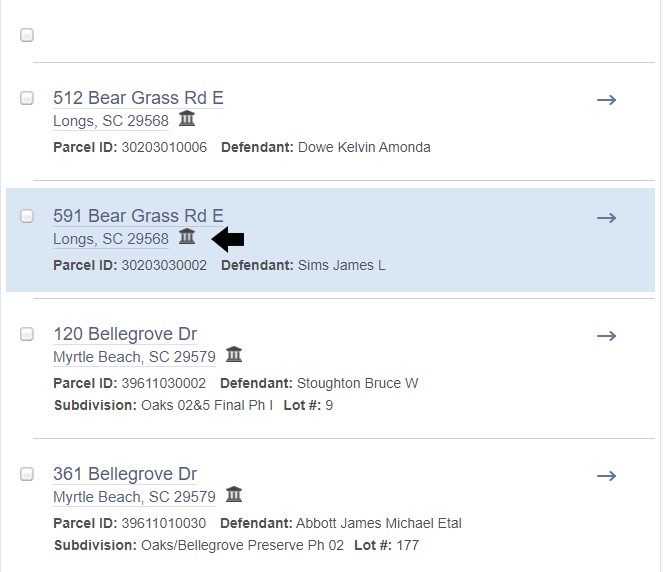 Select the Save PDF link to download a copy of the report to your computer or device. Select the Print link to print a copy. Once you're done, select Exit to go back to your search results.