The Property Report contains detailed information about the property and provides tools for customizing exactly which details are shown when you share, save, or print that report.
Toolbar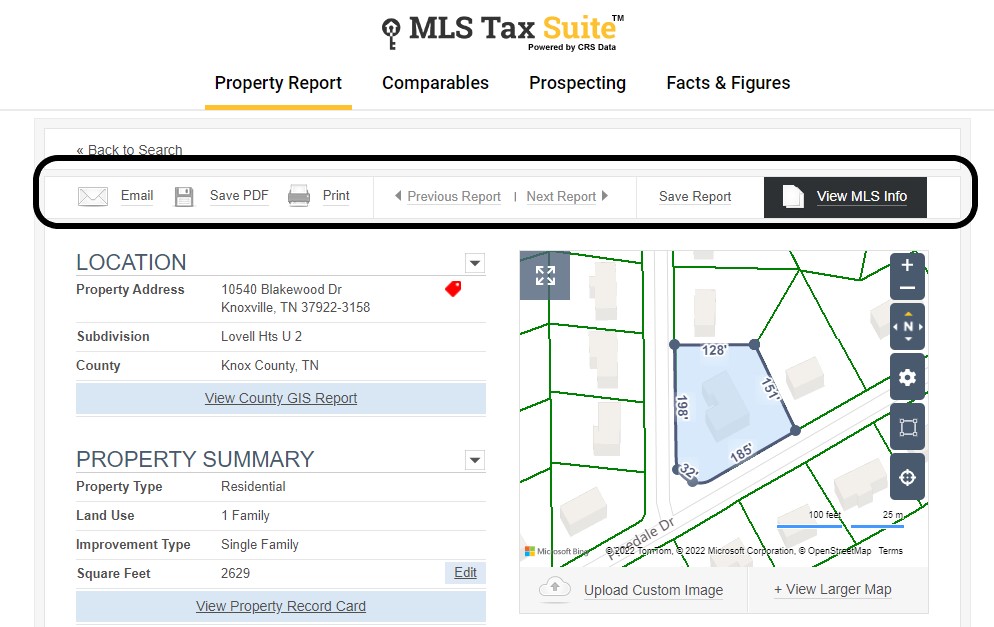 Email: Email the report to any recipient you specify. You can choose to add a note and copy yourself before sending it.
Save PDF: Instantly download a PDF of the page you're viewing.
Print: Send the page to your printer.
Previous Report, Next Report: Navigate to the previous or next Property Report in your list of search results.
Save Report: Save this report to your Saved Property Reports on the front Property Search page.
View MLS Info: Go directly to the MLS listing for the property.
External Links
Beneath several sections of your report are links to external data sources that provide even more information about the property you're looking at. You can view the local county assessor's report, a White Pages listing, tax history, mortgage information, the building's footprint, and a flood risk profile. Just click the link highlighted in blue to open the site in a pop-up or new window.
External Links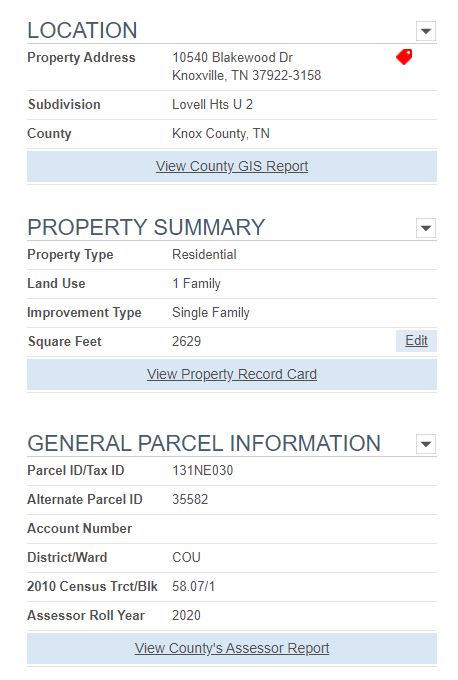 Additional Data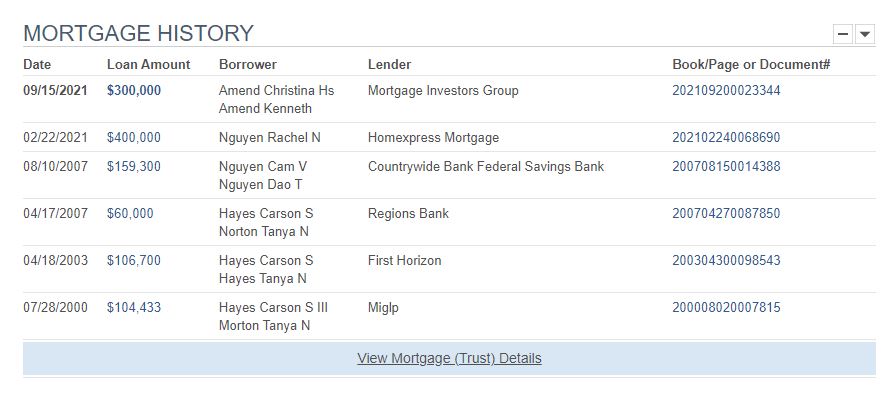 Customizing the Report
Before sending, saving, or printing the Property Report, you can customize the information that will be included in the report. The changes you make that are visible while viewing the report on your computer will be reflected in any report you email, save, or print.
Hide sections
Click the arrow icon to the right of the section name to hide it. Click it again to restore that section.

Click the minus sign to the left of the arrow to hide all sales except the last recorded entry.


Replace the map with an image
To display a photo of the house instead of the default map view, just click Upload Custom Image beneath the map, select a file from your computer, and click the button to upload your selection. The image will now be included on your report when you send, download, or save it.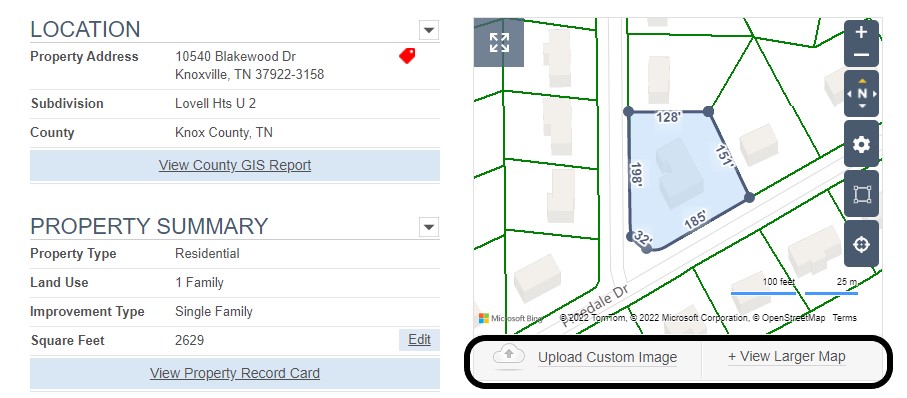 View Larger Map
Click on the view larger map button to explore our measuring tools that encompass lot dimensions, acreage to drawing a shape to generate a list of surrounding properties for marketing purposes and map layers ranging from recent sales to FEMA Flood Zone layers.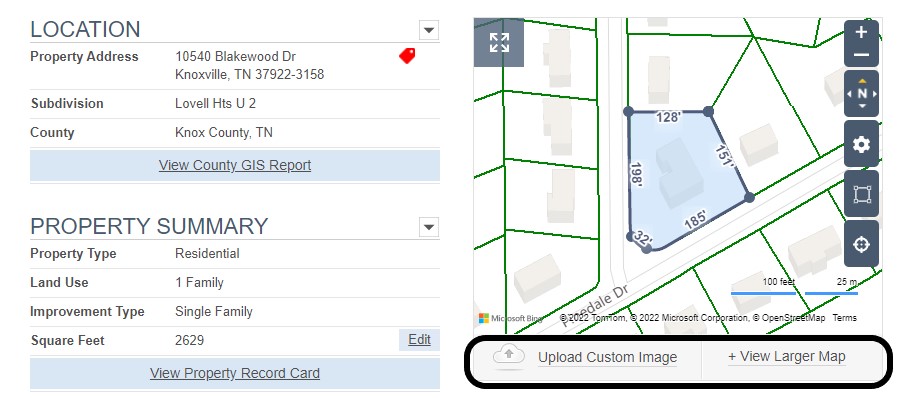 Additional Tools

Property: Return to the Property Report
Comparables: Compare similar properties and create client reports. Visit our Comparables help page for detailed information.
Prospecting: Jump to the Prospecting section. You can find more information about how this works on our Prospecting help page.
Facts & Figures: See demographic, sales trends, school, and other information about the property you're looking at.