Question
How do I create a client comparables report?
Answer
After you have identified your comparable properties it is easy to create a comparables report for your client.
1. Simply select the Create Report button in the Comparables tool ribbon.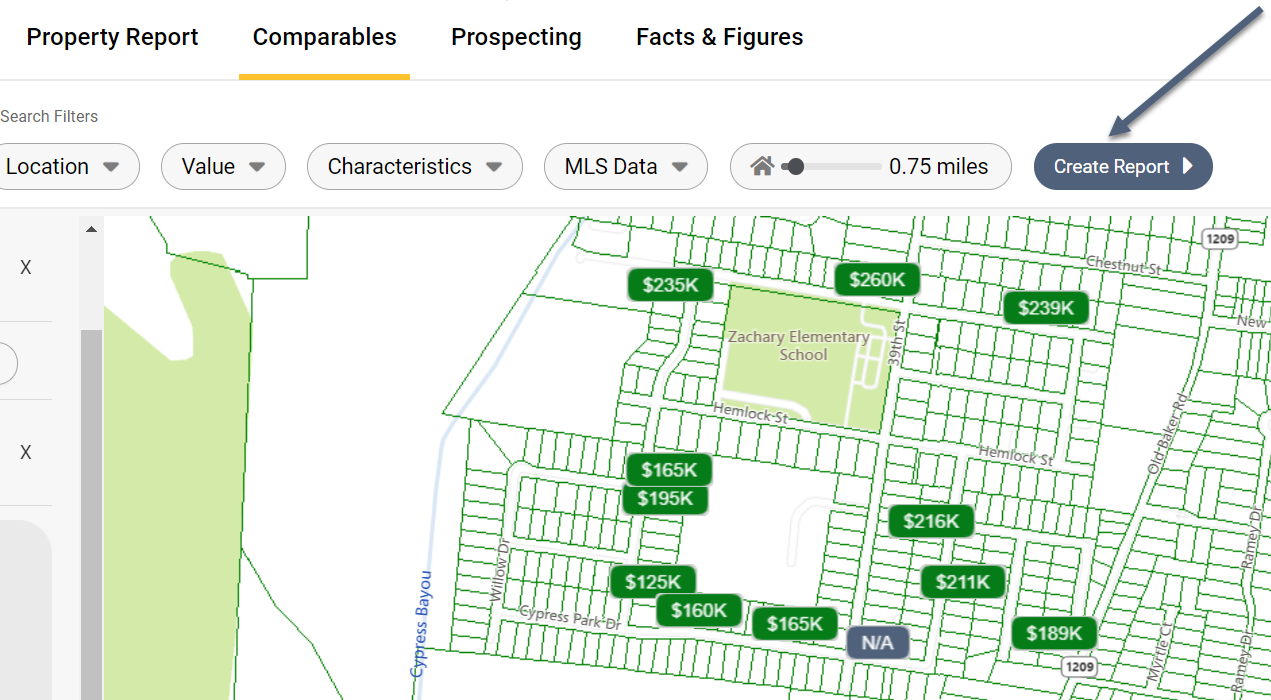 2. Your report will be the first one on your list. Add your client's name to make it easy to identify who the report is for later. Select the Add Client button then enter your client's name.

3. Now select the Edit button to customize your report.

4. After you've customized your report, use the View, Email, or Download option to share your report.
The View option presents the report on the screen. Use this option if you're sharing your report in person with your clients from a device.
The Email option sends a link to the report. The link is active until the expires date displayed on your report list.
The Download option will download a pdf version of your report to your device. This is a great option if you want to keep a copy of your report for offline access or to print.